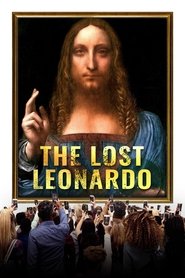 The Lost Leonardo (fr)
Titre original:
The Lost Leonardo
Date de sortie: 2021-08-20 (
2021
)
The Lost Leonardo: L'histoire derrière la peinture la plus chère jamais vendue, le Salvator Mundi, un tableau que l'on croit être une œuvre rare de Léonard de Vinci. Il a été vendu aux enchères pour 450M$ en 2017 par Christie's à New York. On pensait qu'il avait été perdu au XVIIe siècle, mais il a été redécouvert en 2005 après avoir été acheté pour seulement 10 000 dollars à une collection privée de la Nouvelle-Orléans. L'authenticité du tableau, qui a finalement été acheté par le prince saoudien Badr bin Abdullah, est toujours contestée dans certains milieux.