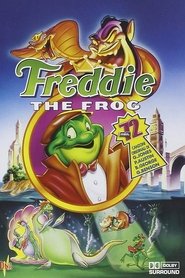 Freddie the Frog (it)
Titolo originale:
Freddie as F.R.O.7.
Valutazione:
5.1 (Voti: 17)
Data di rilascio: 1992-08-14 (
1992
)
Freddie the Frog: Quando il principe Frederic rimane orfano, la sua maligna zia con un incantesimo lo trasforma in un ranocchio, per potersi così impossessare del trono e governare il mondo. Ma Frederic (diventato Freddie the Frog), con molto cervello e un pò di magia, diventa il più grande agente segreto del mondo. Con l'aiuto dei suoi meravigliosi amici, Freddie combatterà le forze del male ed impedirà alla malvagia zia di conquistare la Terra.