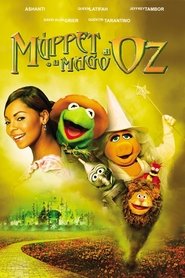 I Muppet e il mago di Oz (it)
Titolo originale:
The Muppets' Wizard of Oz
Valutazione:
5.2 (Voti: 100)
Data di rilascio: 2005-05-20 (
2005
)
I Muppet e il mago di Oz: Dorothy vive con gli zii in un camping per roulotte in Kansas e sogna di diventare un giorno una famosa cantante. Quando però un tornado colpisce il suo paese, viene spazzata via dalla sua furia insieme al gambero Toto e si ritrova d'improvviso nel magico mondo di Oz, dove incontra quattro streghe. In viaggio verso il mago di Oz, trova nuovi compagni di viaggio lungo il tragitto in uno spaventapasseri, un leone vigliacco e un uomo di latta senza cuore.