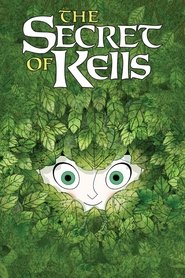 The Secret of Kells (it)
Titolo originale:
The Secret of Kells
Valutazione:
7.4 (Voti: 448)
Data di rilascio: 2009-02-09 (
2009
)
The Secret of Kells: La storia è ambientata nel IX secolo: Brendan è un ragazzo di dodici anni, che vive nell'abbazia fortificata di Kells, con suo zio Cellach, uomo severo e autoritario che lo educa con grande rigore nell'attesa che un giorno suo nipote possa seguire i suoi stessi passi. Un giorno, Brendan incontra Fratello Aidan, un anziano maestro illuminato che gli mostra la bellezza dell'arte e stimola la sua creatività attraverso le pagine dello straordinario, ma non ancora completo, Libro di Kells. Brendan è determinato a realizzare il suo sogno: completare le ultime pagine del Libro prima che sia troppo tardi. Per farlo però dovrà intraprendere un rischioso viaggio, che lo porterà per la prima volta fuori delle mura dell'abbazia. Brendan scoprirà così le sue più profonde paure.