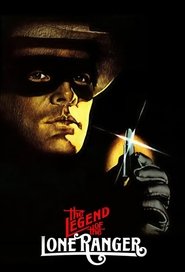 La leggenda di Lone Ranger (it)
Titolo originale:
The Legend of the Lone Ranger
Valutazione:
4.4 (Voti: 27)
Data di rilascio: 1981-08-20 (
1981
)
La leggenda di Lone Ranger: Il giovane ranger John Ried è l'unico sopravvissuto a una strage organizzata dal bandito Cabendich che detta legge in Texas. Gravemente ferito, il ragazzo viene soccorso da un comanche, Tonto, che lo aiuta a rimettersi in sesto. John Ried giura vendetta e per combattere i cattivi si trasforma nel "Ranger Solitario".