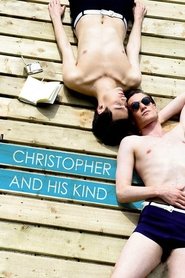 Christopher and His Kind (it)
Titolo originale:
Christopher and His Kind
Valutazione:
6.6 (Voti: 69)
Data di rilascio: 2011-03-19 (
2011
)
Christopher and His Kind: Christopher Isherwood ricorda il periodo in cui negli anni Trenta aveva lasciato Londra per trasferirsi a Berlino. Arrivato nella capitale tedesca, trova ospitalità dall'amico e amante occasionale Wystan Auden, che lo introduce nella vita decadentistica dei locali per soli uomini e dei circoli per giovani scrittori. La scomparsa improvvisa di un ragazzo, con cui intrattiene una lunga relazione, gli farà conoscere il caos e la brutalità del nazismo.