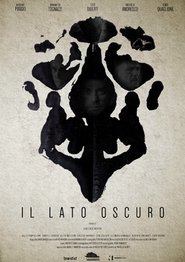 The dark side (it)
Motto: Cosa fa di un uomo un mostro?
Titolo originale:
Il lato oscuro
Valutazione:
10 (Voti: 1)
Data di rilascio: 2016-06-02 (
2016
)
The dark side: Videogiochi, film e fumetti, condizionano la vita di molti ragazzi. Una mente fragile potrebbe farsi influenzare a tal punto da non riconoscere più la realtà delle cose. Il Dott. Stanne, psichiatra, è chiamato a valutare un caso più unico che raro: un paziente accusato di omicidio a seguito di alcune sue "Ronde", che ha compiuto vestito come un famoso personaggio di un fumetto, il giustiziere "RORSHACH". Lo Psichiatra però, sembra non riuscire ancora a trovare una risposta ad una domanda in apparenza molto semplice: cosa fa di un uomo un mostro?