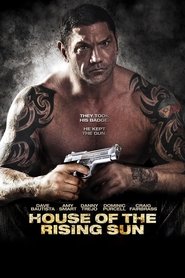 House of the Rising Sun (es)
Titulo original:
House of the Rising Sun
Evaluacion:
4.6 (Votos: 40)
Fecha de lanzamiento: 2011-07-19 (
2011
)
House of the Rising Sun: Ray, un ex-policía, está empezando una nueva vida intentando alejarse de los problemas. Una noche, la discoteca para la que trabaja es asaltada y el hijo del dueño es asesinado. A medida que su pasado criminal se expone, Ray buscará a la persona responsable de este crimen en un esfuerzo para limpiar su nombre. Ray debe llegar al fondo de este asunto a la vez que la mafia y la policía comienzan a señalarlo como principal sospechoso.