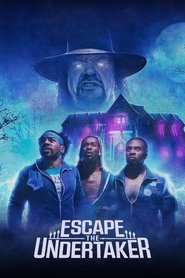 Escape the Undertaker (es)
Titulo original:
Escape the Undertaker
Evaluacion:
5.7 (Votos: 30)
Fecha de lanzamiento: 2021-10-05 (
2021
)
Escape the Undertaker: The Undertaker ha tendido una trampa para el equipo de etiqueta decorado The New Day en su mansión. Lo que no saben: la mansión de The Undertaker es una casa encantada extrema, repleta de desafíos sobrenaturales. Depende de los espectadores decidir el destino de estas pobres almas que intentan sobrevivir a la ira de The Undertaker.